---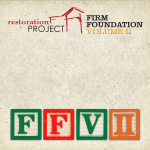 Thanks for purchasing one of our album download cards!
Select the audio format(s) of your choice below.
---
DOWNLOAD
WAV Lossless | ALAC iTunes Lossless | AAC iTunes Plus | MP3 320 kbps
*All downloads are .Zip files. Each download contains audio, digital booklet, official cover art, and alternative digital cover art. For support, please email: resprojmusic [at] gmail [dot] com.